Portugal in 10 Days: Best Itinerary with budget and tips [2023]
JP and I have been fortunate enough to call Portugal our home for almost a year now. It's been an incredible journey of exploration and discovery of this beautiful country, which continues to gain popularity year after year.
Throughout our time here, we've had the joy of hosting friends and family who have come to experience Portugal's magic alongside us. With each visit, we've been given the almost mandatory task to elaborate the best itinerary for them that showcase the best things this country has to offer. From the historic streets of Lisbon to the fairytale town of Sintra, the tranquil canals of Aveiro to the breathtaking landscapes of the Algarve.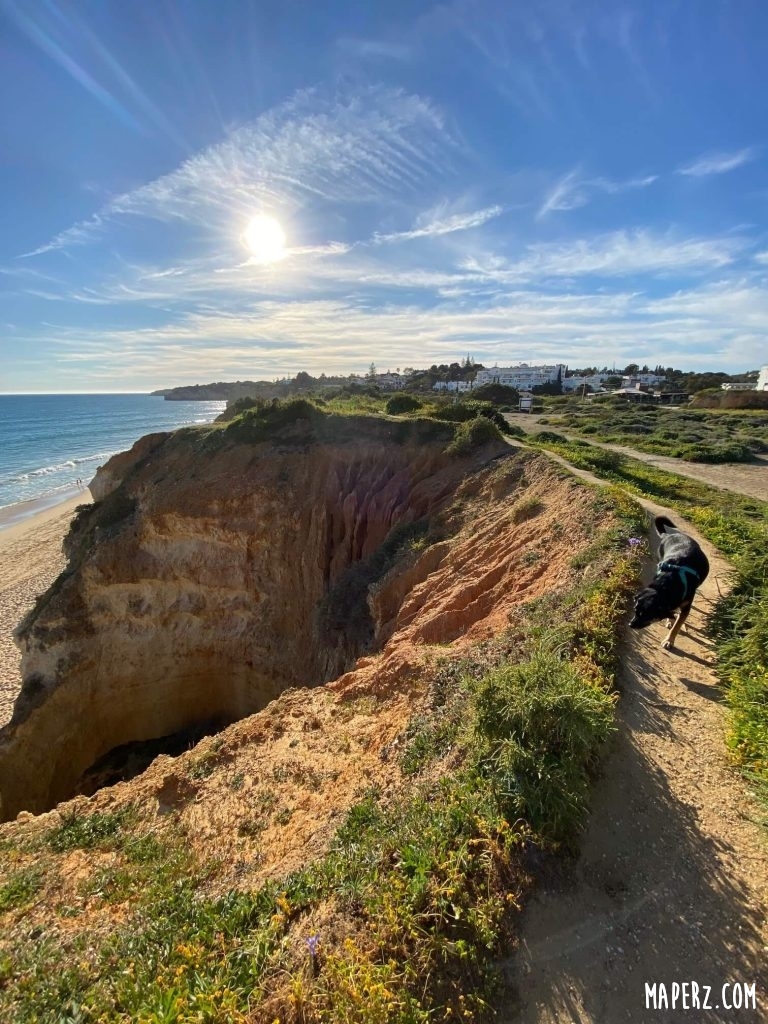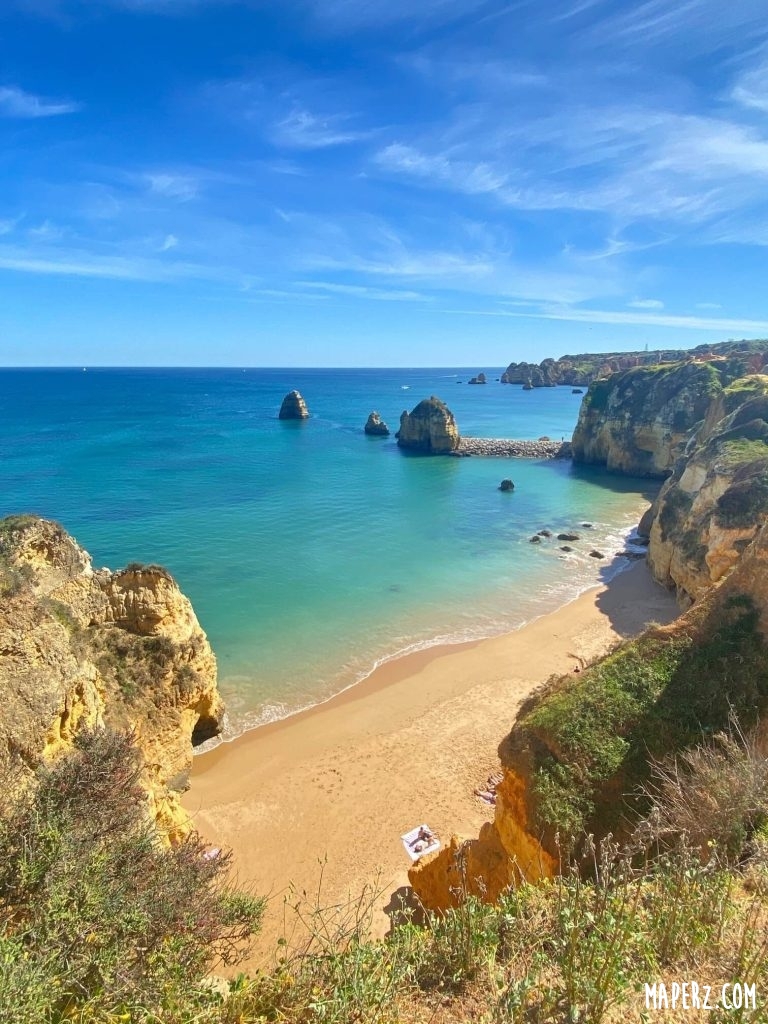 Key Tips when planning your 10 Day Itinerary for Portugal
As seasoned travelers, we've come to understand that there's a delicate balance to strike when planning a 10 day Itinerary for Portugal. The temptation to cram as many destinations as possible can be strong, but we've found that this often leaves travelers rushing from place to place, missing out on the true essence of each location.
Instead, we encourage those planning a 10 day Itinerary for Portugal to set realistic expectations and consider focusing on just 4 or 5 destinations. This way, by immersing yourself fully in the places you choose, you'll truly absorb the culture, savor the local cuisine, and appreciate the unique beauty of each spot.
Having traveled to more than 20 countries now, we've learned that it's not about the quantity of places you visit, but the quality of the experiences you gather along the way. So, as you plan your Portuguese adventure, remember to slow down, take in the scenery, and let the charm of this country work its magic on you.
Portugal is a relatively small country, none the less we think with 10 days in Portugal you should stick with 4 or 5 destinations to explore and enjoy the main cities and must see attractions.
Best Itinerary for Portugal in 10 Days including our Must Visit destinations and estimated budget
Day 1-2: Lisbon
Explore historic neighborhoods like Alfama and Baixa.
Visit iconic sites such as Belém Tower and Jerónimos Monastery.
Estimated Accommodation Cost (2 nights): $250 – $300
Estimated Daily Food and Activities Cost: $50 – $100
Exploring the charming streets of the city center, sipping on a glass of "vinho verde", dining at a traditional "Tasca" serenaded by Fado, and concluding the day at one of the city's scenic "Miradouros" viewpoints, all while witnessing a leisurely sunset over the city – there's nothing quite like it.
You can explore the city with Lisboa Card which gives you unlimited rides on Lisbon's public transport. Additionally, you'll get free entrance to 35 museums and monuments and discounts on bars and restaurants. Buy it for 24, 48 or 72 Hrs.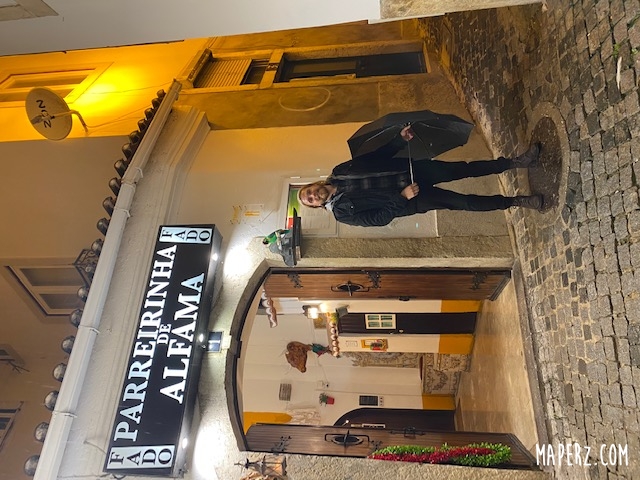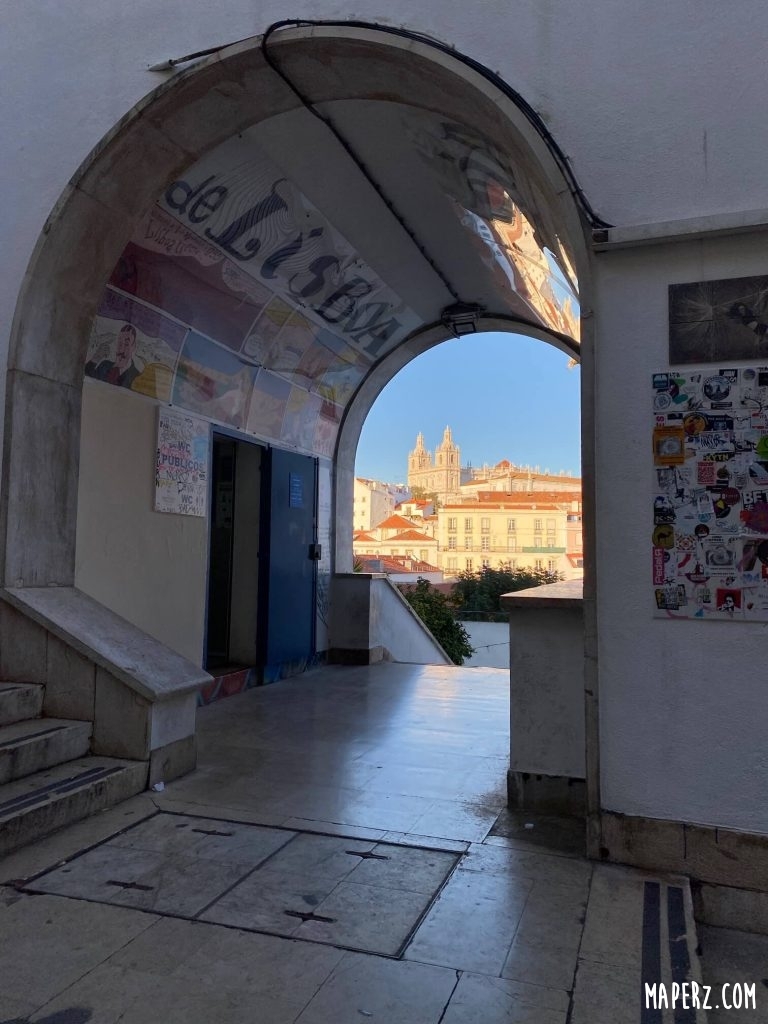 Day 3: Sintra
Sintra is a picturesque village surrounded by castles and palaces nestled in its lush, green hills. If you are using public transport the best you can do is to spend a night in Sintra, this way, you can wake up early in the morning to explore the town and its palaces avoiding the crowds.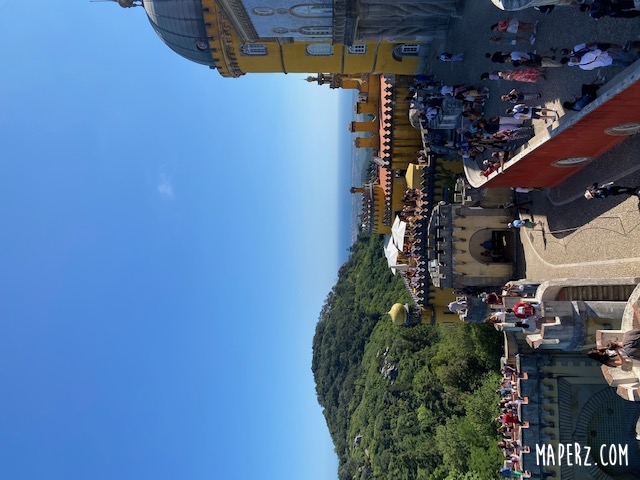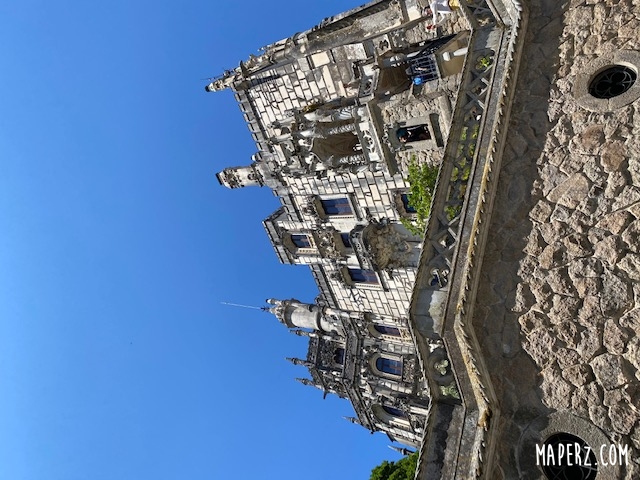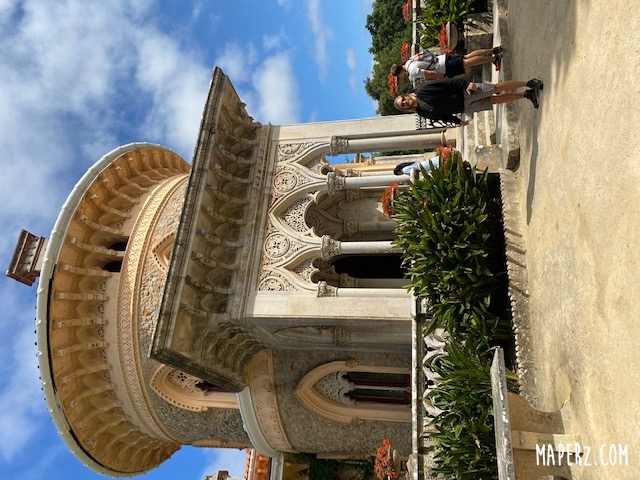 Don't forget to try the ginja liqueur which they serve on a chocolate cup and Queijada, a typical Sintra pastry. (If you ask me, I'll stick with Pastel de Nata). If you are not tired enough after spending the whole day walking uphill, you can end your day at one of the village's bars or restaurants, or take a 20-minute drive to Azenhas Do Mar, a charming coastal village perched on a cliff with breathtaking sea views.
Tickets
You can buy your tickets to Pena Palace, Montserrat Palace and Castelo dos Mouros clicking here. Helpul recommendation, buy the tickets in advanced or you will probably be waiting in line a lot.
Day 4: Aveiro
Take a stroll along the canals and enjoy the colorful Moliceiro boats.
Explore the historic center and visit Aveiro Cathedral.
Estimated Accommodation Cost (1 night): $50 – $100
Estimated Daily Food and Activities Cost: $40 – $60
Don't miss out La Ria de Aveiro, a unique natural ecosystem that provides a sanctuary for diverse aquatic life and migratory birds. The trails along the estuary invite travelers to walk or bike, enjoying an intimate connection with nature. Fresh fish and seafood are specialties here, and for dessert or 'sobremesa,' you can try Ovos Moles, sweet treats shaped like shells and fish made from egg yolk and sugar.
Day 5-7: Porto
Discover the charming Ribeira district and cross the Dom Luís I Bridge.
Visit Livraria Lello, one of the most beautiful bookstores in the world, also you will find one of the finest MacDonald's you'll ever see.
Estimated Accommodation Cost (2 nights): $150 – $300
Estimated Daily Food and Activities Cost: $50 – $80
Porto is undoubtedly one of the most photogenic cities in Europe. Beautiful buildings adorned with azulejos offer a captivating visual spectacle. It's impossible to leave the city without trying its iconic Porto wine.
Start your morning at Bolhão Market, which offers top-notch local products. Also, include in your itinerary the Stock Exchange Palace, which houses the Arab Room, a masterpiece adorned with exquisite details reflecting the influence of Arabic style. Jardim do Morro, located in Vila Nova de Gaia, is the best spot to watch the sunset with an imposing view of the Douro River.
Day 8-9: Algarve
Relax on the beautiful beaches and cliffs and enjoy water activities.
Explore charming towns like Lagos, Armação de Pêra, Faro and loulé being these our favorite picks.
Estimated Accommodation Cost (2 nights): $200 – $300
Estimated Daily Food and Activities Cost: $80 – $100
Beyond its spectacular beaches, Algarve unveils crucial chapters of history through remnants dating back to the Roman Empire and Moorish influence, which imbue the entire region with their legacy. Explore beautiful caves along the many coastal trails, with the most popular being the 'Percurso dos Sete Vales Suspensos,' which leads to the famous Benagil Cave and Praia da Marinha.
From Porto you can take a direct flight to Faro International Airport starting from 40 usd.
Day 10: Lisbon
Flying back home from Lisbon.
Estimated Total Accommodation Cost: $700 – $1400
Estimated Total Food and Activities Cost: $280 – $440
Total Estimated Budget Range: $980 – $1840
Please note that the estimated budget includes accommodation, daily food, and basic activities for a couple. It does not include flights, transportation between destinations, entrance fees to attractions, or additional shopping and luxury activities. Prices are approximate and can vary based on your preferences and season. Additionally, keep in mind that the costs for Azores and Madeira are not included in this itinerary as they are more remote and require separate travel arrangements.
Bonus destinations to go in Portugal
Cascais: 40 minutes away from center Lisbon you can enjoy an afternoon stroll to this lovely coastal town.
Nazaré: Best time to visit is between October and March which is the Big Waves season. Enjoy the stunning coastal views and visit the lighthouse.
Caparica: If you want to skip Algarve but still enjoy big cliffs and nice beaches near Lisbon, you can go to Caparica across ponte 25 de Abril and lay down in one of its many long big beaches, which will take a 40 minute drive from Lisbon. Our fav pick is Aroeira Beach, where you can walk up the cliffs in Mata dos Medos and end the day in Aroeira Beach Bar.
Sesimbra: Enjoy nice little coastal town with great beaches, seafood and fresh grilled fish.
Portugal Like a Local: Best Tips for a better experience
If you want to explore and immerse yourself in authentic Portuguese culture, then there's no better way to do so than by embracing the local way of life. Try iconic portuguese dishes like Bacalhau à Brás (even if we don't like it hahah) or Pastéis de Nata, join traditional Fado music nights at a "Tasca", or just by striking up conversations with friendly locals, you'll discover hidden gems off the beaten track. The heart of Portugal awaits your discovery through its rich cultural tapestry.
Travel Tip
Starters are NOT free!. Most portuguese restaurants and bars bring you starters as you read the menu without asking you, anything you eat will be added to your bill.
Transport
Explore the city of Lisbon with the reusable Navegante Viva Viagem Card for 0.50€, which you can use in Lisbon's public transport, and if you are staying only for a few days, the Lisboa Card could be a better choice. It's a travel card with unlimited rides on the public transport plus free entrance to 35 museums, monuments and attractions. We tell you all about it here.
Since we've been living in Lisbon we haven't had the need to buy a car, because we've been renting cars through Booking.com, specifically with the company Record Go, at very affordable prices, as low as 5€ a day. The service is excellent, and they offer free transportation from the airport to their offices.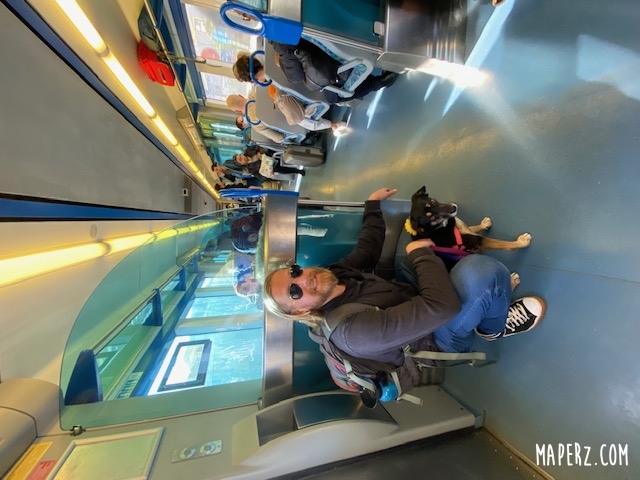 Food
If it's your first time in Lisbon, make sure to visit a 'Tasca,' a traditional, family-owned restaurant offering authentic Portuguese cuisine at reasonable prices. While cod is considered their signature dish, and you'll even find large dried codfish stacks in supermarkets, we've tried it multiple times but to be honest, just cannot like it. On the other hand, our personal favorites include; octopus with roasted potatoes and the delicious 'Porco Alentejana,' a delightful combination of pork and clams, making it the ultimate comfort food. When paired with Portuguese bread and cheese, it becomes even more irresistible.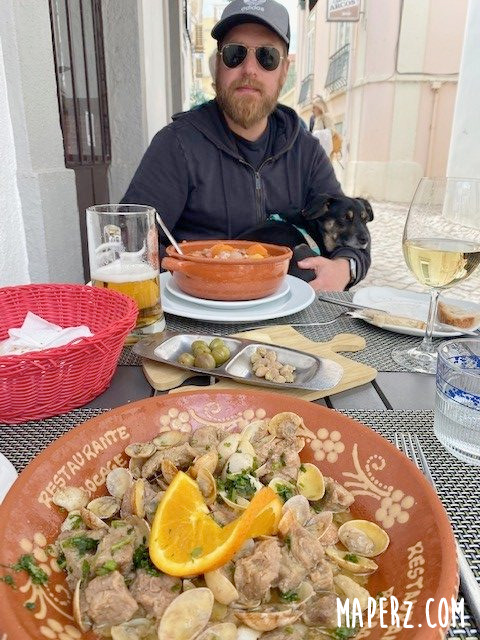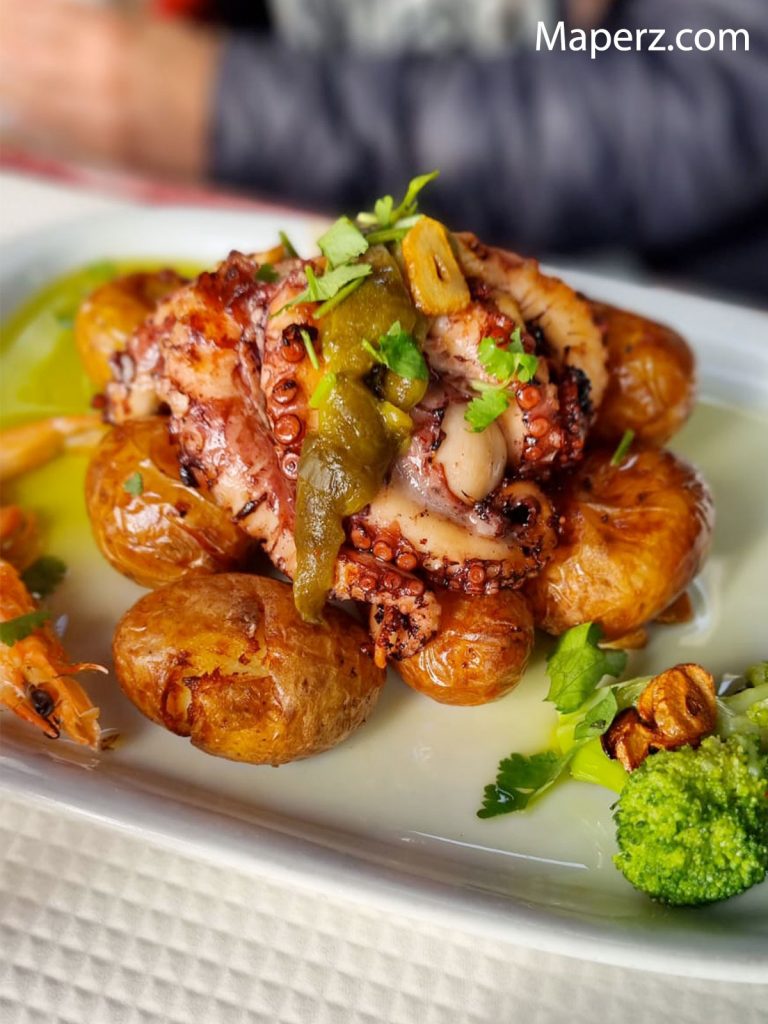 Portugal has one of the best wines in the world and they are cheap and exquisite, so take a at least a couple of bottles back home, you will thank us.

Pork and cheese are excellent too!
Accommodation
JP and I always aim to stay in a local's home to truly immerse ourselves in the authentic local experience. However, if that's not possible, we prefer to stay in a residential area where we can engage in the everyday life of real portuguese living.

When in Lisbon, consider staying in Almada, located just across the river. It's only a 10-minute ferry ride away from Cais do Sodré, it's a beautiful and traditional Portuguese 'Bairro.' One notable recommendation is 'O Mirrita,' a traditional tasca known for its good food and service, offering a more budget-friendly alternative compared to trendy 'Ponto Final'. 

Ajuda, Alfama, and Principe Real are within Lisbon's historic district, and accommodations tend to be more expensive since they are very touristy. However, if is your first time in Lisbon you should try to stay near Lisbon's city center.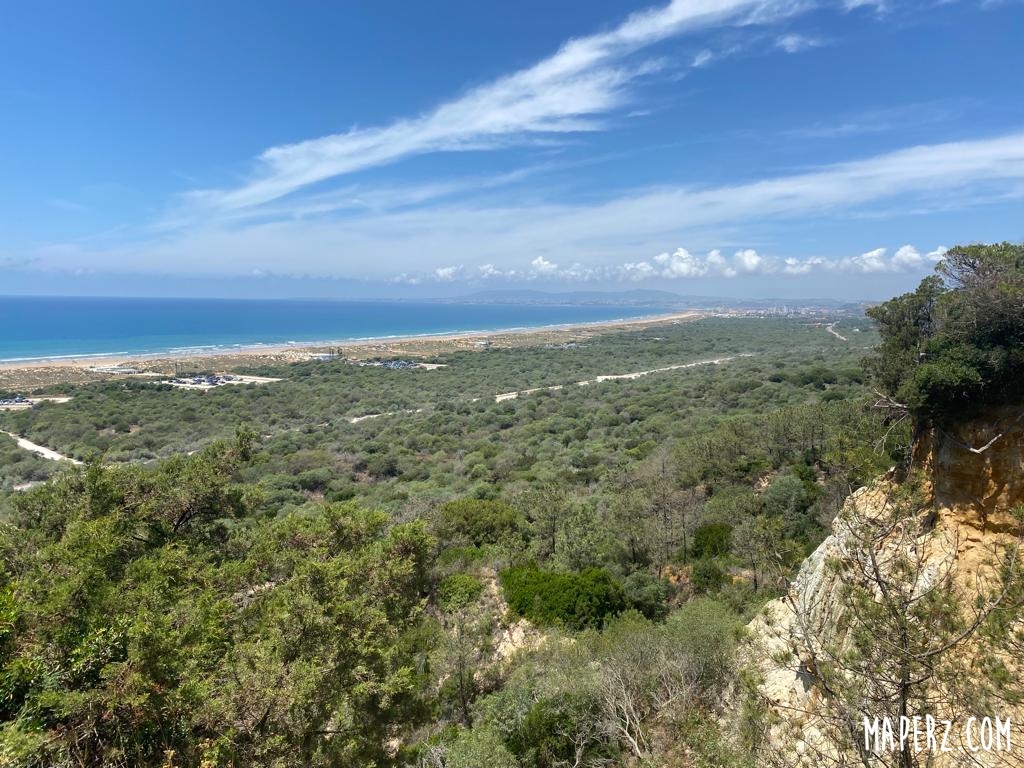 Best Travel Tip to Portugal
Try to avoid the crowds and get more for your euros by traveling off-season. Even though Portugal is one of the cheapest destinations in Europe, in summer, prices rise up to three times more than during the off-season. Therefore, plan tour trip ahead of time. Check the best time to travel to Portugal.
Visit the Algarve in autumn for uncrowded beaches and pleasant water temperatures.
The Douro Valley in October is grape harvest time.
Portugal is surfers paradise during the low season: Check the Big Waves in Nazaré during winter