How is the Weather in Portugal?
Discover Portugal's Monthly Weather Guide when planning your visit to Portugal
Planning a trip to Portugal? It's crucial to understand the country's diverse climate to ensure you make the most of your visit. Portugal offers a rich tapestry of weather patterns across its regions, making it a year-round destination. In this guide, we'll dive into Portugal's weather, the best time to visit, packing tips, and more.
Our first experience with Portugal's Weather
We arrived in Lisbon entering winter season, coming from Chile, where we were accustomed to a very dry climate with minimal rainfall. It was a real shock. Lisbon welcomed us with the worst rainy winter of the last decade, and the humidity – oh no, the humidity – good for dry eye sufferers, but not so much for frizzy hair and clothes, it can get moldy very moldy.
On the other hand, compared to the rest of Europe, Portugal's Weather can be very pleasant since temperatures are not very low, and you can enjoy moderate temperatures year-round.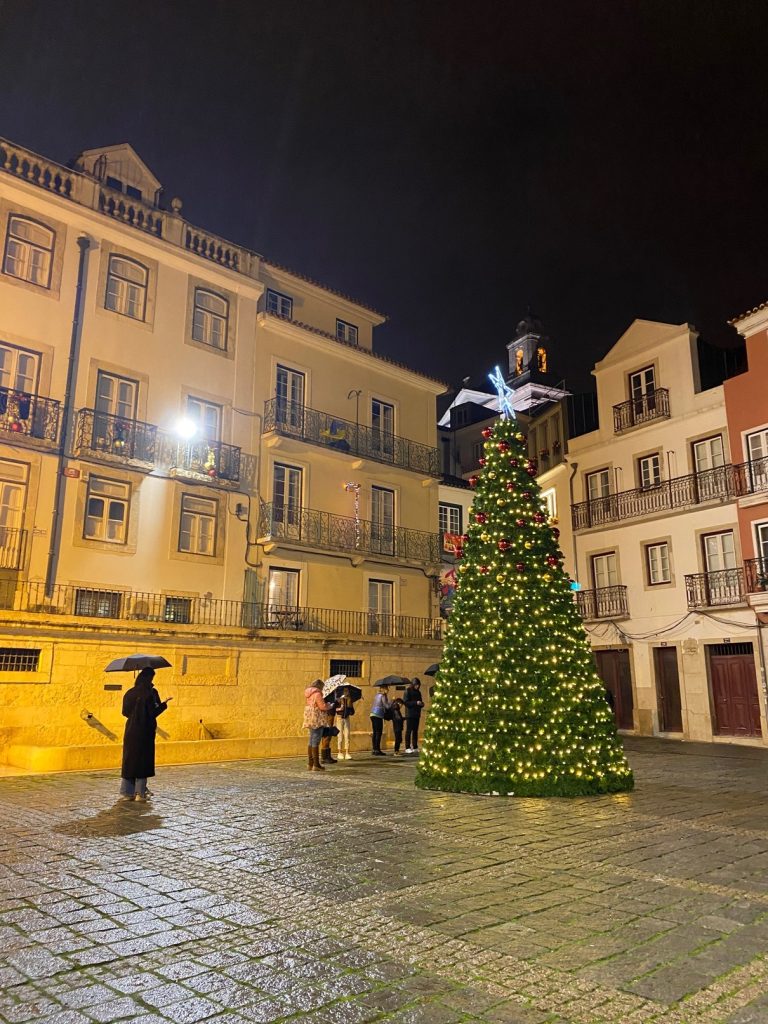 Understanding Portugal's Weather
Portugal boasts a climatic diversity that appeals to a wide range of travelers. Here, we'll break down the weather conditions in three key regions.
Northern Portugal Monthly Weather
The northern region, including Porto, experiences a maritime climate with mild summers and cool, rainy winters.
January – March: Winter in the north is cool and often wet, with temperatures averaging around 10°C (50°F). This is the time when you can enjoy the scenic beauty of lush landscapes. However, the high humidity during these months can be a concern, especially for travelers with delicate clothing and shoes, as it may lead to mold-related issues.
April – June: Spring brings milder temperatures, around 15-20°C (59-68°F). It's perfect for exploring Porto and its historic sites.
July – September: Summer sees pleasant temperatures of 20-25°C (68-77°F). Rainfall is infrequent, making it ideal for outdoor activities.
October – December: Autumn brings cooler weather, around 15°C (59°F). The northern region offers stunning fall foliage, making it a great time for cultural explorations.
Central Portugal Monthly Weather
Central Portugal, including cities like Coimbra and Aveiro, offers a Mediterranean climate with hot, dry summers and mild winters. Summers are perfect for beachgoers, while winters attract fewer crowds, making it great for cultural exploration.
January – March: Winters in central Portugal are mild, with temperatures around 12-15°C (54-59°F). It's an excellent time to visit Coimbra's historic university.
April – June: Spring is delightful with temperatures ranging from 17-22°C (63-72°F). Aveiro's canals are a must-see during this time.
July – September: Summers are hot and dry, with temperatures between 25-30°C (77-86°F). It's perfect for beach vacations.
October – December: Autumn brings mild temperatures, around 15-20°C (59-68°F), making it ideal for exploring historic cities like Óbidos. Nevertheless, you should remain aware of humidity affecting your clothing and footwear.
Southern Portugal Monthly Weather
The Algarve region in Southern Portugal enjoys a Mediterranean climate with long, scorching summers and mild, wet winters. It's a paradise for beach lovers, especially during the summer months.
January – March: Winters in the Algarve are mild, with temperatures around 15-18°C (59-64°F). You can enjoy the region's beauty with fewer tourists. We spent 2 weeks in Algarve during March and it was the best, low prices with a relax atmosphere, and we even went to the beach and splash a little bit.
April – June: Spring offers pleasant temperatures of 20-25°C (68-77°F). It's a great time for coastal activities and water sports.
July – September: Summers in the Algarve are hot, with temperatures averaging 28-33°C (82-91°F). Beach lovers flock to this region and gets really crowed, not a single space will be available on the beach.
October – December: Autumn brings mild weather, around 18-22°C (64-72°F). It's perfect for golfing and exploring historic towns.
Madeira and Azores, the Portuguese archipelagos, have a subtropical climate. Mild temperatures prevail year-round, making them ideal destinations anytime.
Weather in Portugal's Islands
Madeira
Madeira, a Portuguese archipelago located in the Atlantic Ocean, has a mild and pleasant climate. The average temperatures on the island of Madeira range from around 17°C (63°F) in the winter months to approximately 25°C (77°F) during the summer. Madeira is known for its relatively stable and temperate climate year-round, which makes it a popular destination for tourists.
Azores
The Azores, known as the Hawaii of Europe, is another Portuguese archipelago situated in the North Atlantic, have a more variable climate compared to Madeira. The Azores experience milder temperatures in the winter and cooler temperatures in the summer. Average temperatures in the Azores can range from 13°C (55°F) in the winter to 24°C (75°F) in the summer, but there can be variations from one island to another due to their different geographical locations within the archipelago.
The Best Time to Visit Portugal
The choice of the best time to visit Portugal depends on your preferences. Spring (March – May) and early autumn (September – November) are ideal for mild weather and fewer crowds. Summer (June – August) is perfect for beach vacations and vibrant festivals, but be prepared for the crowds. Winter (December – February) is excellent for exploring historic cities and is the best season for surfers who want to enjoy the big waves.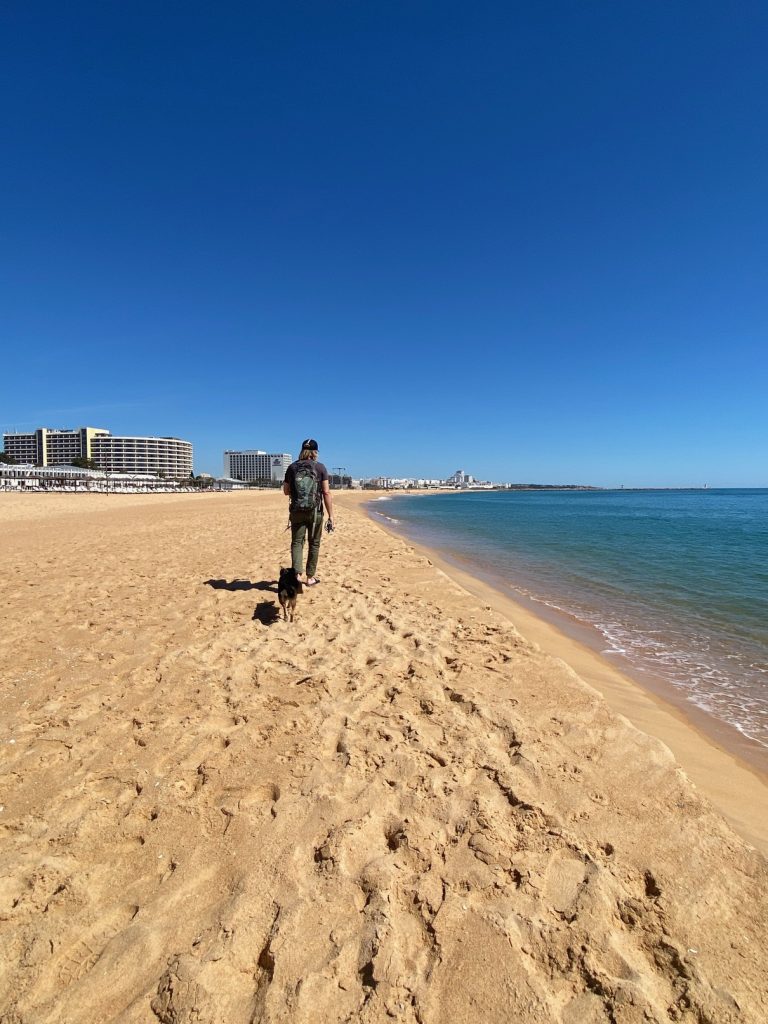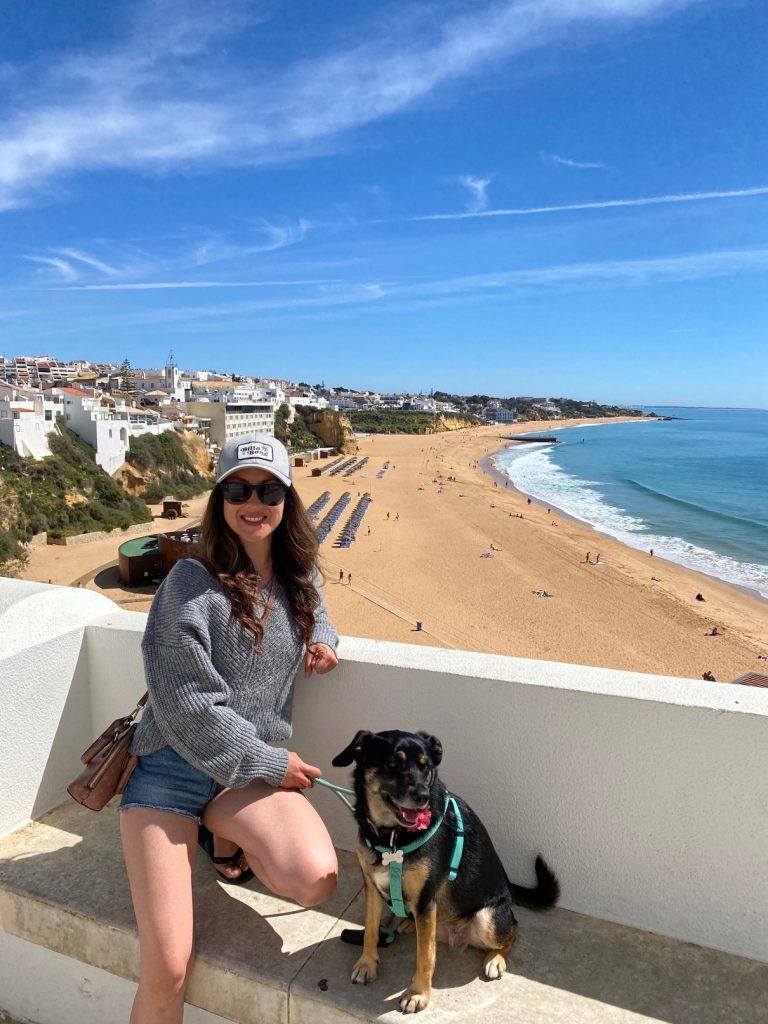 Portugal Packing tips for every season
Summer: Lightweight clothing, sunscreen, sunglasses and a hat. Also, for beach days you can add to the packing list a leave in conditioner with UV protector for your hair and finally a windbreaker for windy days.
Spring and Autumn: Layers, a waterproof jacket, and comfortable walking shoes.
Winter: Warmer clothing, an umbrella, anti-frizz hair product and a light jacket.
If it's your first time in Portugal check this post with all the info of when is the Best Time to Visit Portugal
Other Essentials include:
Travel Adapter: Portugal uses Type F sockets (two-pin) with a standard voltage of 230V.
Buy a SIM card at any kiosk: The three networks available are MEO, Vodafone, and NOS. If you already have a SIM card from an EU country, you can enjoy roaming with no extra charges. More information can be found here.
Comfortable shoes with a good grip: Porto and Lisbon feature winding and steep streets and alleyways with mosaic pavements known as 'Calçada.' This traditional Portuguese stone, beautiful as it is, can become very slippery, especially when wet.
Windbreaker a must: The atlantic ocean can bring some coastal strong winds, a windbreaker or light jacket can be a game-changer.
Activate your credit card for international use and carry Euros: Most markets and small shops, especially in rural Portugal, primarily accept cash or only portuguese cards, therefore it's important to have Euros on hand. In major cities throughout Portugal, you'll find the 'Multibanco' system, which is the Portuguese credit system, widely available for electronic transactions and ATM withdrawals. However, use only Multibanco ATMs, as any other ATM will charge you big fees.
Earplugs: Bring earplugs if you are sensitive to noises during the night, specially if your are staying in central Lisbon or Porto, earplugs can be a good idea.
Mosquito Repellent: Mosquitos are not a big issue in Portugal but the bite can be itchy, a regular repellent can work fine.