Top 5 Melbourne Zoos for Animal Encounters: Wildlife Adventure
Melbourne, the capital of Victoria in Australia, is renowned as one of the world's most livable cities. It boasts excellent healthcare, a rich cultural scene, top-notch infrastructure, stability, a pristine environment, and outstanding educational and entertainment facilities. The city's coastal charm and diverse offerings, including restaurants, zoos, and aquariums, make it a vibrant destination for both residents and tourists.
The surrounding natural beauty of the Mornington Peninsula, Yarra Valley, Port Phillip Bay coastline, and the Dandenong and Macedon ranges enhance Melbourne's appeal.
Melbourne is home to numerous zoos, sanctuaries, wildlife parks, and aquariums, drawing visitors from near and far. Here are some of the top zoos in Melbourne:
1.- Melbourne Zoo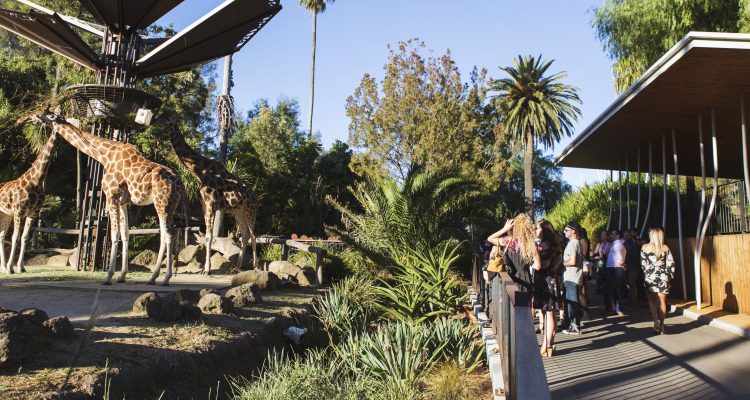 Also known as the Royal Melbourne Zoological Gardens, Melbourne Zoo has been a beloved attraction since its establishment in 1862. This expansive zoo houses a wide array of animals, birds, and reptiles. Visitors can encounter African Wild Dogs, Asian Elephants, Otters, frogs, pelicans, seals, kangaroos, gorillas, koalas, penguins, baboons, and lions, among other species. The zoo features diverse exhibits, including elephant trails, butterfly displays, an Asian rainforest, an orangutan sanctuary, and an Australian outback section. It also offers a free-flight aviary, a lion exhibit, a marine wildlife zone, a reptile house, an African rainforest showcase, and exotic creatures from around the world.
2.- Werribee Open Range Zoo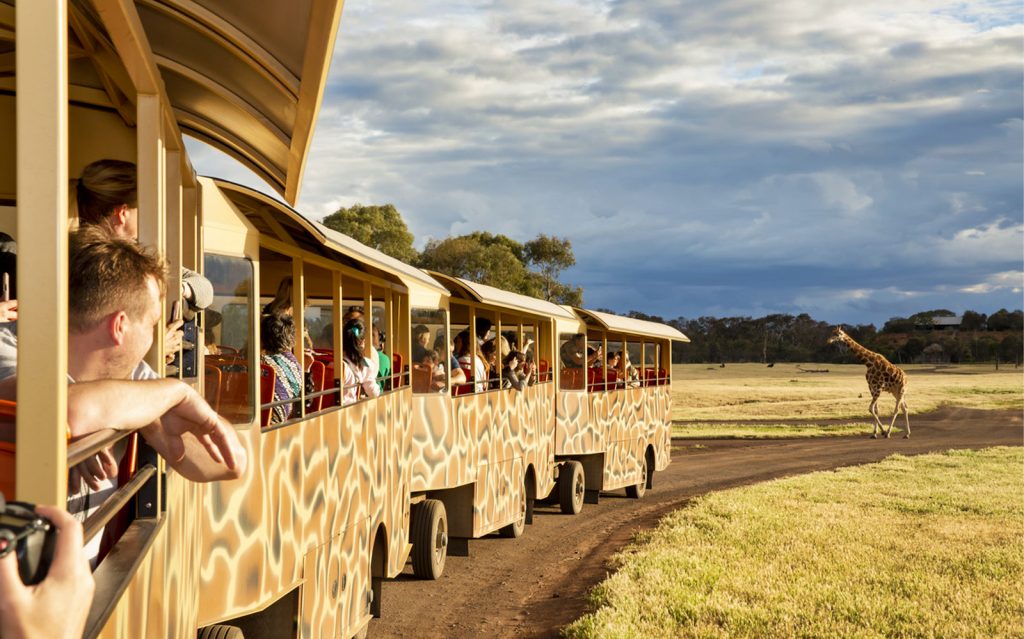 Situated near Melbourne, the Werribee Open Range Zoo offers an African-themed experience in Australia. This unique zoo primarily focuses on African wildlife, featuring species such as Hippopotamus, zebra, lions, giraffes, ostriches, meerkats, African wild dogs, antelopes, rhinoceros, camels, cheetahs, and gorillas. Additionally, Australian animals like koalas, emus, and kangaroos are part of the zoo's diverse collection.
3.- Healesville Sanctuary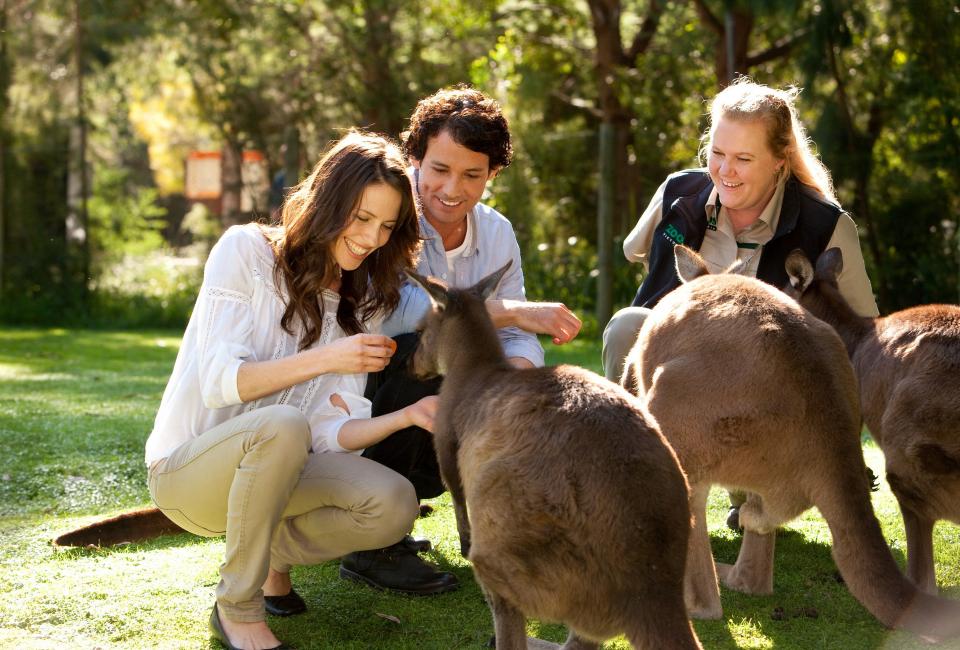 Located in Healesville, near Melbourne, Healesville Sanctuary specializes in showcasing native Australian animals. It's one of the finest petting zoos in Melbourne, allowing visitors to interact with animals under the supervision of zoo staff. The sanctuary, established in 1934, is home to a wide variety of native Australian wildlife, including wallabies, wombats, dingoes, kangaroos, owls, skunks, buzzards, kites, pythons, echidnas, emus, monitor lizards, native Australian birds, and platypus, among others.
4.- Sea Life Melbourne Aquarium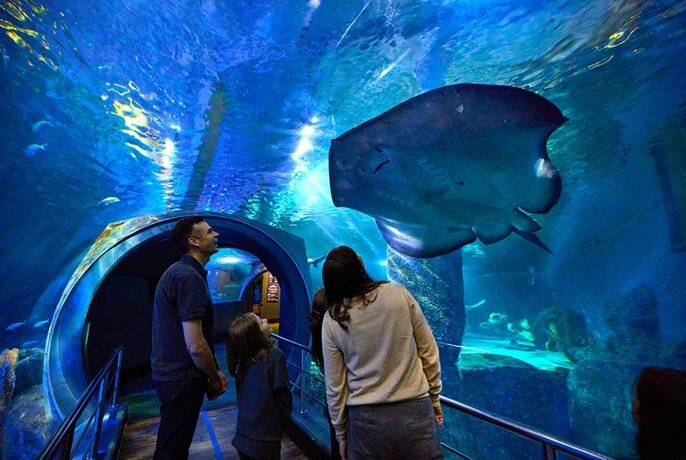 Nestled along the Yarra River, the Sea Life Melbourne Aquarium is a prominent attraction for both locals and tourists. This aquarium, which opened in 2000, specializes in marine wildlife. It features diverse marine life, including rainforests, crocodiles, penguins, mangroves, rockpools, seahorses, stingrays, sharks, sea turtles, sea dragons, and various other aquatic species from around the world.
5.- Moonlit Sanctuary Wildlife Conservation Park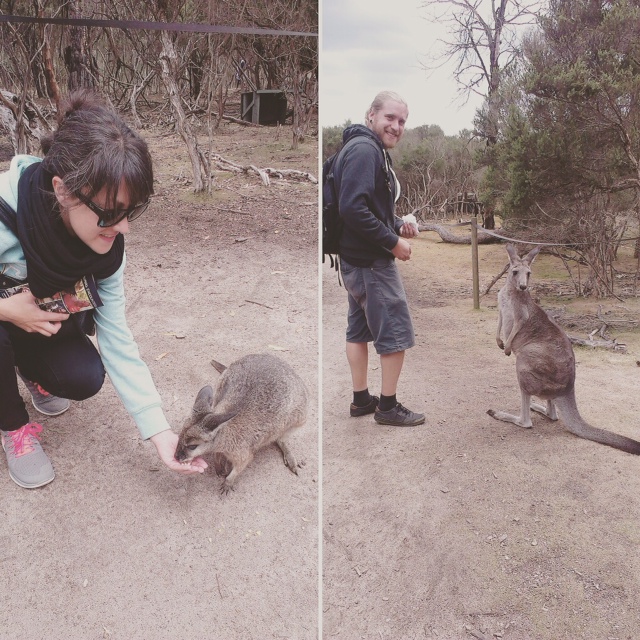 Located on the Mornington Peninsula near Melbourne, the Moonlit Sanctuary Wildlife Conservation Park is an award-winning wildlife park. It focuses on Australian Bushland animals and offers opportunities for day tours and lantern-lit nighttime tours. Visitors can encounter colorful exotic birds, reptiles, dingoes, kangaroos, wallabies, koalas, pythons, cockatoos, parrots, possums, Tasmanian devils, and more in their natural habitat.
In addition to these top zoos, Melbourne and its surroundings offer several other wildlife experiences, such as Halls Gap Zoo, Ballarat Wildlife Park, Phillip Island Wildlife Park, and Gumbuya World, an amusement park with numerous wildlife exhibits.
Melbourne's blend of urban sophistication and a deep connection to nature make it a must-visit destination. Whether you're exploring the city or its surrounding sanctuaries, Melbourne offers an incredible array of wildlife experiences.