Melbourne Master Guide: Everything You Need to Know to Live in Melbourne
Melbourne must be one of the most vibrant cities in Australia, which is why it's often considered its cultural capital. Its architecture, narrow and picturesque alleyways, street musicians (or buskers as they're called here), urban artists, cafes, and bars make it one of my favorite cities.
Next, I'm going to share everything I've learned about this city to serve as a reference and help you either decide to choose Melbourne as your destination or, if you're already coming here, plan your arrival a bit.
Melbourne Airports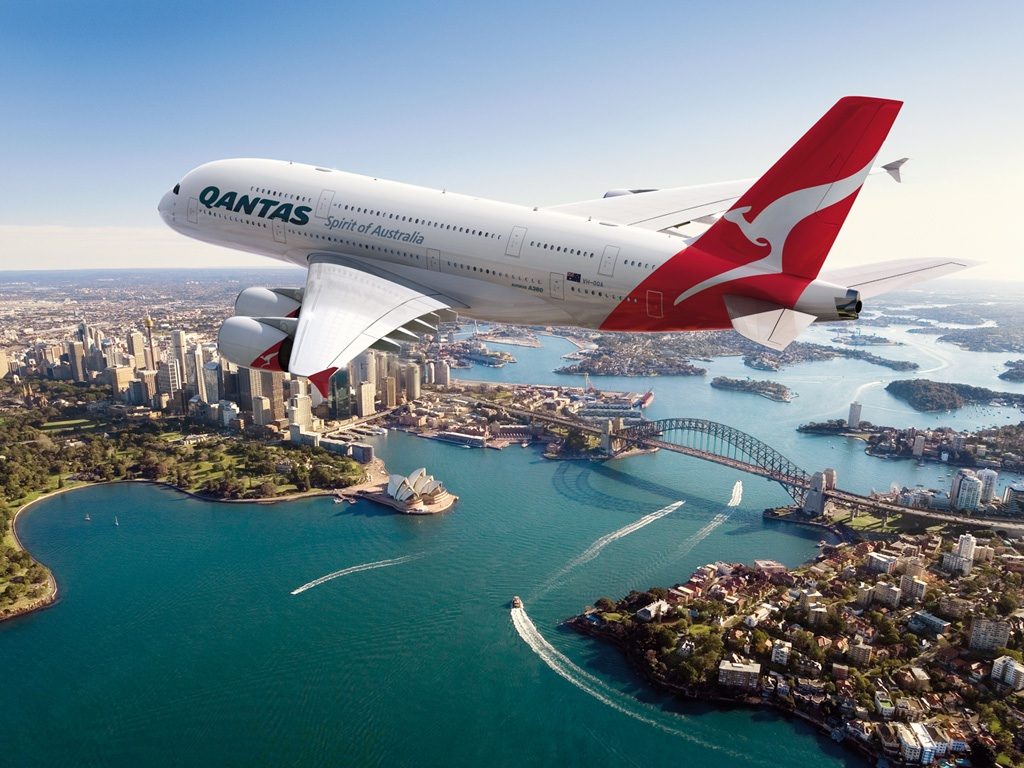 In Melbourne, there are two airports: Tullamarine and Avalon. Tullamarine is about a 30-minute drive from the CBD (City Center), while Avalon is around 50 minutes away from the CBD.
We arrived at Tullamarine, which is the most recommended and common choice. From here, you'll have shorter travel time and lower transportation costs to the city.
Getting from Tullamarine Airport to the city
Right at the airport, you can hop on the Skybus service. It's a bus that can take you to the CBD area, and it costs around 22 AUD. You can find more information and schedules on their website: Skybus: Melbourne City Express.
Getting from Avalon Airport to the city
Similarly, at Avalon Airport, you can catch the Skybus service. This bus will drop you off at Southern Cross Station, right in the heart of Melbourne. From there, you can easily catch a tram, train, or bus to anywhere you need to go. The fare for this service is 25 AUD. You can find more details and schedules on their website: Skybus: Avalon City Express.
Melbourne's Transportation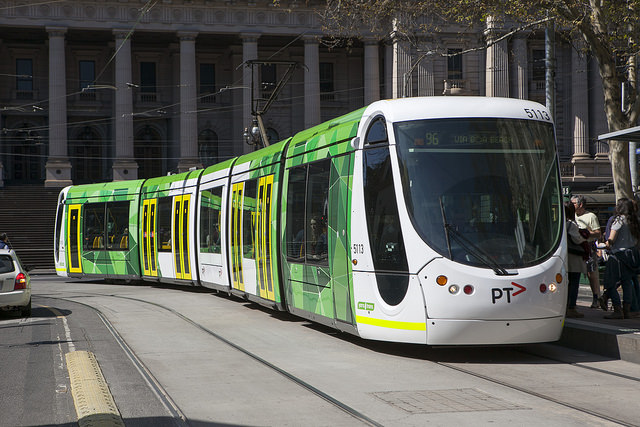 Melbourne boasts an excellent public transportation system consisting of trams, buses, and trains. This network operates through a card system called "Myki", that works seamlessly across all these modes of transport.
Where to buy Miky Card
You can purchase and top up the "Myki" card at train stations or 7-eleven stores (which are practically everywhere). The cost of the "Myki" card is 6 AUD.
Melbourne Tram Zones
The transportation system in Melbourne operates within different zones. Your Myki card allows you to travel within a zone for up to 2 hours, offering unlimited trips within that zone. Remember to tap your card when you board (touch on) and when you exit (touch off) to ensure accurate fare calculation.
On weekdays, fares within zones 1 and 2 range from 2.70 to 3.90 AUD. The maximum daily fare during the week is 7.80 AUD, while it's 6 AUD on weekends.
Melbourne Free Tram Zone
A handy tip is that there's a free tram zone within the CBD. Stations within this zone are clearly marked with signs that read "Free Zone."
I know, just like in Chile, you might be tempted not to pay. "How are they going to catch me, right?" Well, the reality is that there are many inspectors, usually in groups of around 5, dressed inconspicuously. When they spring into action, they strategically position themselves, blocking exits to leave you no escape route. The fine is 200 AUD, but they offer an immediate payment option via credit or debit card, reducing it to 70 AUD.
We once witnessed a scene where a horde of People dashed out of the tram doors, pushing past the inspectors… hahaha
Renting / Acommodation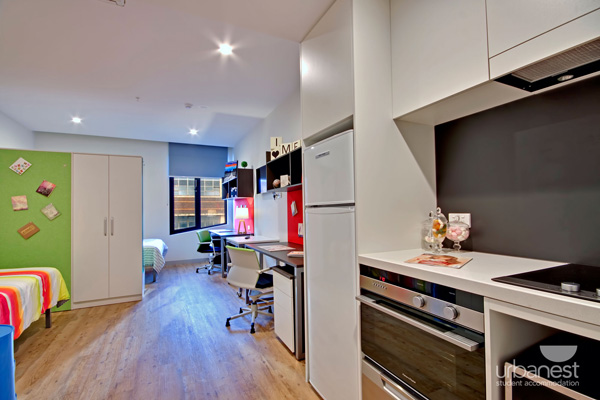 There are plenty of accommodation options in Melbourne, and it all depends on your budget. First and foremost, you should know that in Australia, everything is paid on a weekly basis. Your salary will be paid weekly, and you'll have to pay your rent weekly as well.
Given the high number of travelers and students, there are many shared rental options available. You can rent a room for yourself within an apartment or house, or you can also share a room with other adventurers. There's a great camaraderie among all the travelers.
The prices will vary depending on the area of the city you want to live in. The more affordable neighborhoods for renting are the ones farther away from Melbourne's CBD, such as Fitzroy, Richmond, Sunshine, Footscray, Brunswick, and Coburg. Except for those close to the beach like St Kilda, Elwood, or Brighton, which tend to be pricier. The more exclusive areas include Port Melbourne, Brighton, and Southbank, among others.
You can find rooms for around 100-130 AUD per week, which might seem steep at first, but considering what you'll be earning while working, you won't find it so high in the end.
Additionally, you will always be asked for a bond or security deposit, which varies from case to case. Some might ask for a week's worth of bond, while others might request two weeks or even a month. Always ask for a receipt for the bond you're providing, as there have been cases where they conveniently "forget" to return it.
You can search for rental places on the following links:
Our Experience Renting in Melbourne
In our case, we rented a studio apartment in St Kilda, a 10-minute walk from the beach, for 280 AUD per week. For the area, this was considered affordable, although the apartment left much to be desired… we affectionately nicknamed it "The Pigsty" hahaha. It was quite run-down, but at least we were on our own, in a good location, and in the end, it was very comfortable.
Melbourne Weather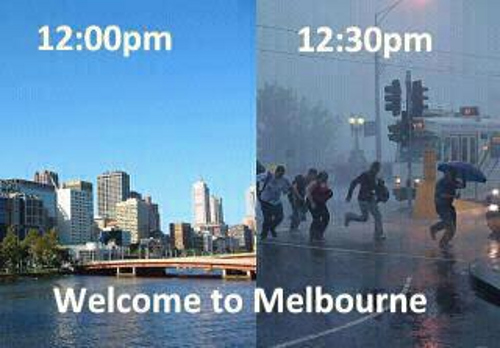 There's a cliché phrase that every Melburnian will tell you: In Melbourne, you can experience all four seasons in one day. We empirically confirmed this during our stay: a day can start pouring rain, then shift to wonderful sunshine, followed by more rain, then become cloudy with strong winds, and finally clear up by nightfall. Eventually, you get used to it and begin to dress in layers, so you can add or remove clothing as needed.
Winter is quite rainy and cold, sometimes accompanied by devilish winds. On the other hand, during the summer, there were exquisite days with moderate warmth and refreshing breezes. Anything can happen. We also had a few days (though not many) that were truly unbearable, with 40-degree heat and humidity. Fan-only relief, all sweaty and lacking energy… we had to escape to the beach to cope with the heat, sipping ice-cold ciders and occasionally seeking refuge in air-conditioned places.
Shopping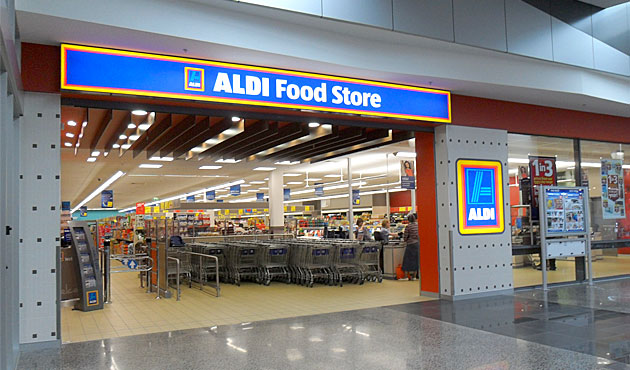 Here we'll discuss the shopping you'll need to do for your new home and your grocery shopping for fruits and vegetables. As you already know, Australia is an expensive country compared to Chile. If you want to save money, you'll need to keep an eye out for the best deals.
After visiting many places, we can recommend the following:
Coles and Woolworths: These are the largest supermarket chains in Australia. Their prices are typical for Australia but high compared to Chile. If you want to save, you should watch for special offers, which can sometimes be very convenient. Another tip is that when some products are a few days away from expiring, they reduce the price, sometimes to less than half. They put stickers on them to announce the new value. However, you should always check that the products are in good condition. For example, meat, which is quite expensive, is often discounted when it's a few days away from its ideal consumption date; it's still good but needs to be sold quickly.
Aldi: This is a supermarket that sells only its own brand or alternative products. You can find everything here at a lower price than in other supermarkets. The products, although not name brand, are mostly of good quality. For example, canned tuna, canned beans, rice, pasta, tomato sauce, frozen vegetables, etc. Almost always, fruits and vegetables are cheaper here than in other supermarkets. They also sell a very affordable and good detergent (1.50 AUD).
Queen Victoria Market: This is like the Santiago Central Market. There are many stalls selling fresh fruits and vegetables at very good prices. It's best to go when they're about to close, around 3 pm, as they start offering discounts on products they haven't sold. You can get really good prices, sometimes similar to those in Chile. We used to leave with bags full of groceries!
Ikea: If you need household items, this is the place to go. You can find absolutely everything here at the best prices: tableware, bedding, kitchen utensils, furniture, etc. It's very similar to Homy.
K-mart: Here, you'll find everything at good prices: bicycles, clothing, workwear, shoes, sportswear, etc.
Target: They also sell a wide variety of items. There are some good prices, but generally, it's more expensive than K-mart.
Alcohol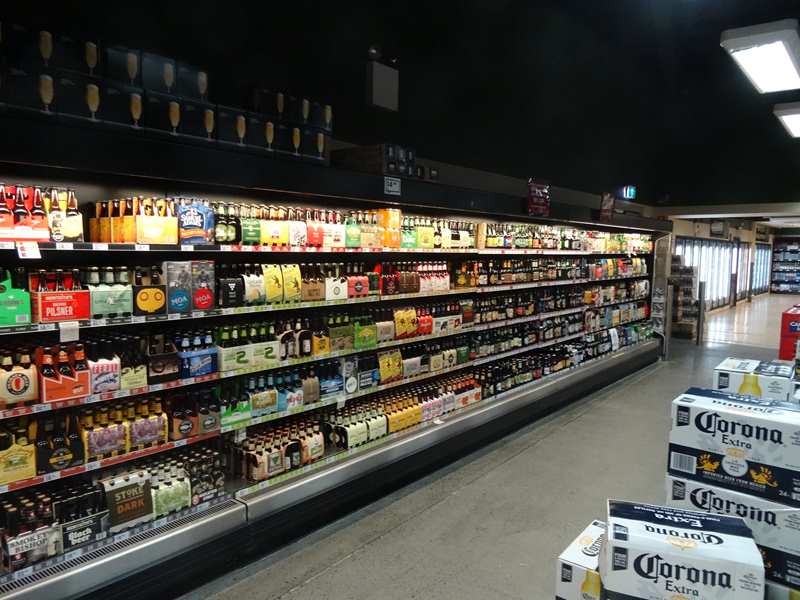 In Australia, beer and apple or pear cider are very popular. The drinks here are much more expensive than in Chile, so we were a little bit shocked! For instance, a six-pack of beer, the cheapest on a special offer, costs $10 AUD. A bottle of vodka or rum almost never drops below $30 AUD. That's why most of your budget will end up going toward drinks, hahaha…
Here, travelers often go for what's called a "Goon," which is the cheapest option. It's a boxed wine that usually comes in 2-liter bags or more, with an aluminum spout inside the box for dispensing. It's not great in terms of quality, but it's cheap. Personally, I've never bought it, but everyone seems to be into it.
During my time in Australia, I've found some great spots to buy alcohol, and I'm happy to share them with you:
DanMurphy's: This is the largest alcohol retail chain in Australia and has absolutely everything. Many times, you can find good deals, which you can check on their website.
Cellarbrations and Liquorland: These are other big alcohol chains where they always have good promotions on beer or cider six-packs. You'll need to check in-store for the daily offers.
Remember, it's always wise to buy in larger quantities to save money. For example, boxes of 10 or 24 beers or ciders are more cost-effective, and you can ration them out (if you can).
————————————————
These are the details I can provide for now. I'll keep updating this article whenever I come up with new information to share.
If you have any questions, feel free to write them in the comments below, and we'll do our best to assist you.